Southeast Georgia's Premier IT Support and Network Service Provider
Account managers and trained and knowledgeable technicians make up Coastal Computer Consulting. Our team as a whole provides solid strategic thinking, a rigorous approach, and an obsession with perfection.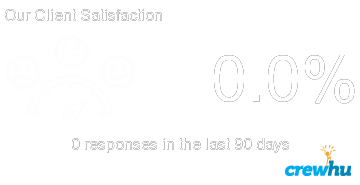 Has Your Business Partner Failed To Deliver For Your Business?
Being an IT Partner leaves you with a lot of responsibility however, unfortunately some IT Providers do not take this responsibility seriously. At Coastal we strive to make IT less of a chore and more of an asset for your business.
Not sure if your business security is up to the task?
At Coastal, we specialize in assessing and improving businesses' cybersecurity to ensure that they can prosper without the looming threat of a cyber attack.
Are you currently left up a creek without a paddle by your IT Support Provider?
We are always available and on hand to help with any IT issues you may be experiencing so you will never experience a loss of productivity due to IT problems.  
Need a more up to date and flexible system?
Here at Coastal we are well versed in implementing and upgrading cloud systems so that you can get the most out of your business.
Helping You Get More Out Of Technology.
You may get all the technological necessities from Coastal Computer Consulting, LLC, in one convenient location, which makes it distinctive, assuming control and accountability for everything and everything that affects your business's network.
Our team works closely with clients to understand their specific needs and provide the best possible IT support to help their business succeed.
Here at our company we have a team of veteran professionals in the IT and Technology space that can assist you and your business with anything you may need.
At our company, we understand the importance of quick and efficient IT support. That's why we offer superfast service level agreements to ensure our clients receive timely and reliable IT support whenever they need it.
We believe in fostering growth and success for our clients, working closely with them to understand their long-term business goals and provide IT solutions that are scalable and flexible.
From Locks to Firewalls: Why Cybersecurity is Your New Guard
In our digital world, safeguarding your business has evolved beyond physical locks and security systems. There are now digital doors, cameras and alarms that can safeguard your business from cyber criminals.
Delivering A Unique Approach To Your IT Solutions.
Here at Coastal, we aren't like the rest.
Jargon-free, personal, and rapid response support for any technology problems, combined with our strategic view of aligning technology with your business.
Keeping you and your team safe from threats to the privacy of your data – with industry-leading technical defenses, best practice policies and easy to understand user training & support.
Keeping your team productive and efficient from wherever and whenever they need to work, with the latest in cloud technologies tailored around the way your business works.
If you have any IT projects you want to undertake at your business, then Coastal Computer Consulting, LLC help. We can assist by fully managing the project and ensuring that it is perfectly completed/installed.
An Award-Winning Company You Can Trust
Join the many successful organizations that have partnered with us.
Thinking of switching IT Providers?
Book a meeting with us today and we can help you out and learn what kind of IT Support your business requires